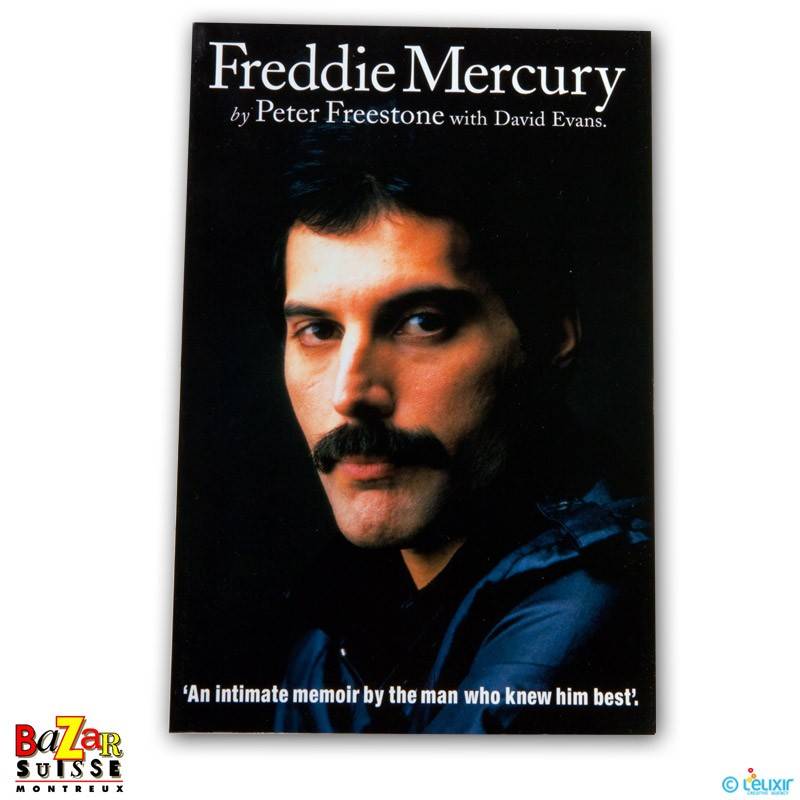  
Freddie Mercury by Peter Freestone
An Intimate Memoir by the Man who Knew Him Best
PETER FREESTONE or "Phoebe" the Man who knew Freddie best. Peter
Freestone and Freddie Mercury were extremely close with Peter playing a magnitude
of roles all under the classification of "personal assistant". He was chief cook
bottle washer, waiter, butler, valet, secretary, amanuensis, cleaner, baby-sitter
(the baby being Freddie) and agony aunt for the last 12 years of Freddie's life.
Book in english, 256 pages
Secure payments
We accept payment on our on-line shop by bank transfers and major credit cards.
Delivery
We ship daily to most countries.
Contact
You can call our shop in Montreux at : +41 21 963 32 74
Customers who bought this product also bought: