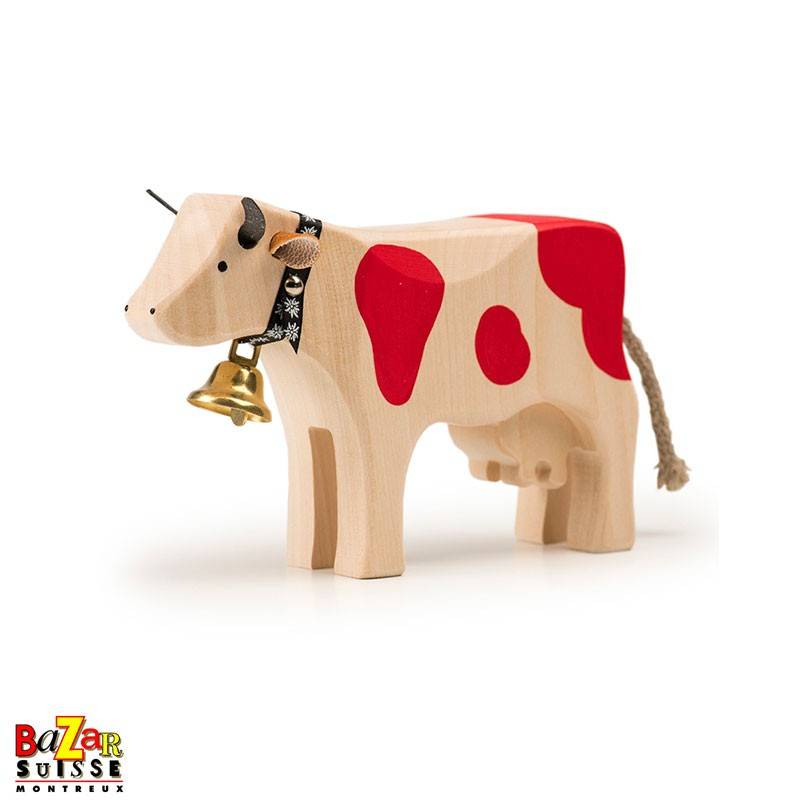  
Red wooden cow - medium
The cows from Trauffer Holzspielwaren are made by hand in the Bernese Oberland.
Made from certified FSC linden wood from sustainable Swiss sources and with colors that are completely safe for children.
The tails of the cows are produced in the Fehr rope works in Thurgau.
These cows are processed extra robustly, so that they are not only suitable as a nice souvenir, but also for children to play with.
100% Switzerland.
100% sustainability.
100% quality.
Size : 13 x 9 x 3.5 cm
Secure payments
We accept payment on our on-line shop by bank transfers and major credit cards.
Delivery
We ship daily to most countries.
Contact
You can call our shop in Montreux at : +41 21 963 32 74