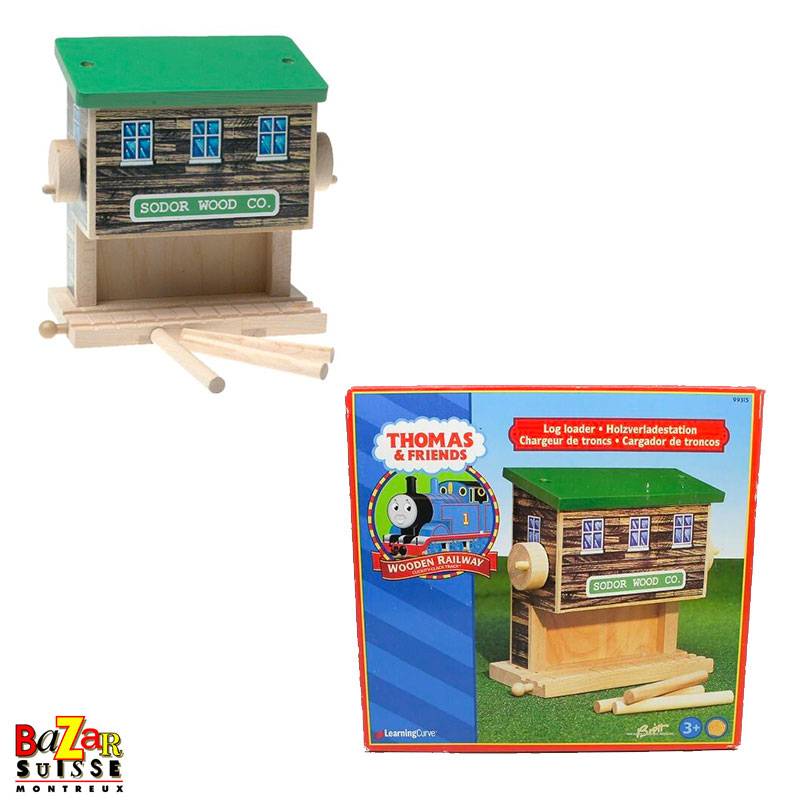  
Log loader - Thomas & Friends wooden railway
Thomas & Friends wooden railway, log loader.
Thomas and Friends wooden railway system is the perfect way for children to bring their favorite Thomas stories to life.
The logs fall when crank is turned. Opening for logs in back of the building. 
For use with log car.
For children from 3 years.
Secure payments
We accept payment on our on-line shop by bank transfers and major credit cards.
Delivery
We ship daily to most countries.
Contact
You can call our shop in Montreux at : +41 21 963 32 74