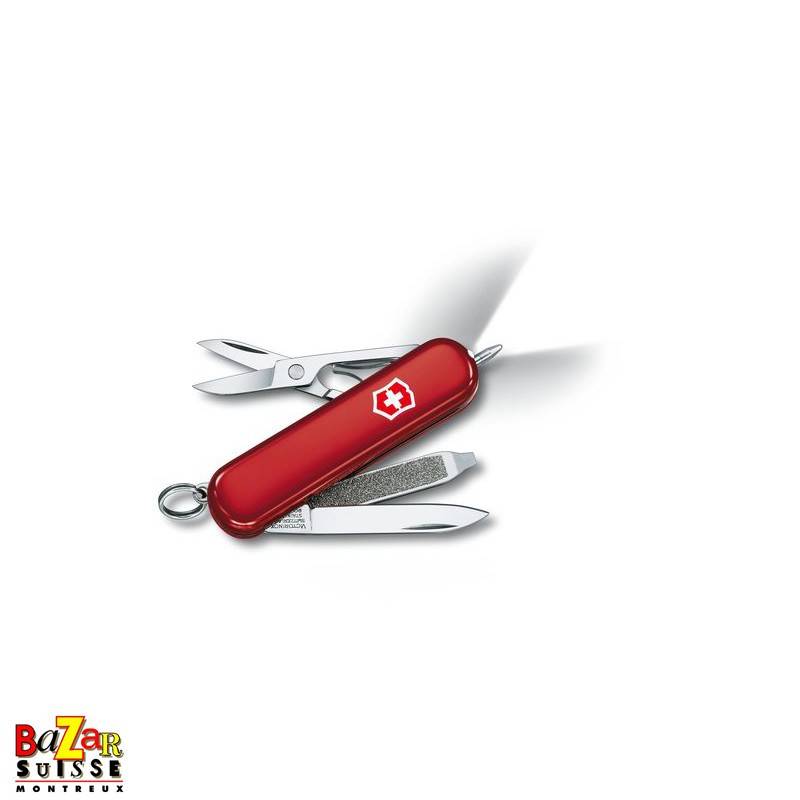  
Signature Lite Victorinox Swiss Army Knife
With this pen in your pocket you're ready to jot down notes anytime
Swiss made pocket knife with 7 functions
Small Pocket Knife with LED Light
"Can I borrow a pen?" It's a phrase you can strike from your vocabulary once you've slipped the Signature knife into your pocket. Because not only does it include all the traditional features of a Swiss Army Knife, it also includes a ballpoint pen. And with the addition of a bright LED, even darkness can't hold you back. The Signature series has you covered like no other pocket knife.
This knife contains the following tools:
1. small blade
2. scissors
3. nail file
4. screwdriver 2.5 mm
5. key ring
6. toothpick
7. tweezers
Height : 12 mm
Length : 58 mm
Weight : 24 g
Secure payments
We accept payment on our on-line shop by bank transfers and major credit cards.
Delivery
We ship daily to most countries.
Contact
You can call our shop in Montreux at : +41 21 963 32 74