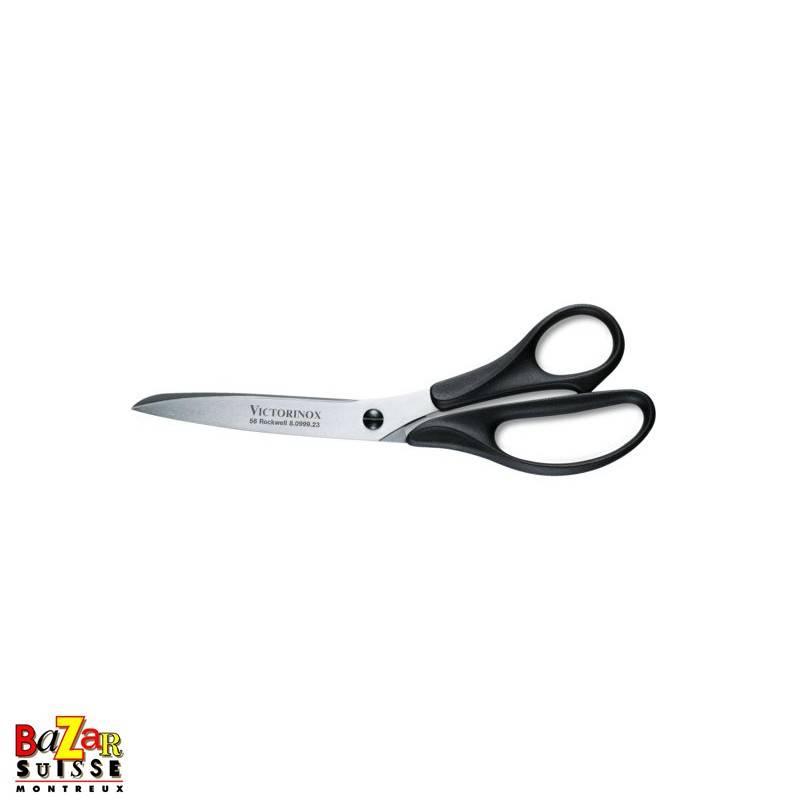  
All-Purpose Scissors - Victorinox
Perfect for general cutting jobs
Scissors with exceptional functionality
Ultrasharp Scissors with Stainless Steel Blades
For craft projects or everyday use, our All-Purpose Scissors are designed to be true all-rounders, with slightly angled blades for precision and ease of cutting. Used to cut cleanly and crisply through everyday materials, they're formed of stainless steel and fitted with handles in a synthetic material that's been realized in simple black and innovated to truly last the distance. The Victorinox All-Purpose Scissors are ergonomically weighted and sized to fit all, and to tackle any cutting job in the home or professional workplace.
Size 215 x 70 x 12 mm
Weight 87 g
Secure payments
We accept payment on our on-line shop by bank transfers and major credit cards.
Delivery
We ship daily to most countries.
Contact
You can call our shop in Montreux at : +41 21 963 32 74
Customers who bought this product also bought: