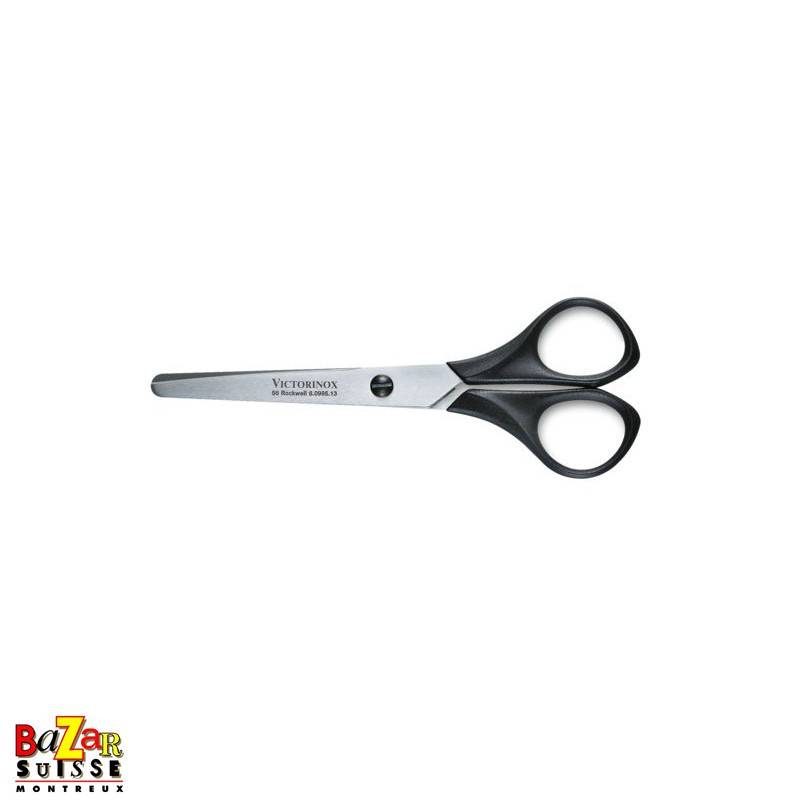  
Pocket Scissors - Victorinox
Perfect for general cutting jobs and sized for the pocket
Scissors with exceptional functionality
Scissors with Ultrasharp Stainless Steel Blades
For craft projects or everyday use, our easily portable Pocket Scissors are designed with shorter, straight-edged blades that are rounded at the tip for safe carrying. Used to cut cleanly and crisply through everyday materials, they're formed of stainless steel and fitted with handles in a synthetic material that's been realized in simple black and innovated to truly last the distance.
Size 133 x 51 x 7 mm
Weight 21 g
Secure payments
We accept payment on our on-line shop by bank transfers and major credit cards.
Delivery
We ship daily to most countries.
Contact
You can call our shop in Montreux at : +41 21 963 32 74