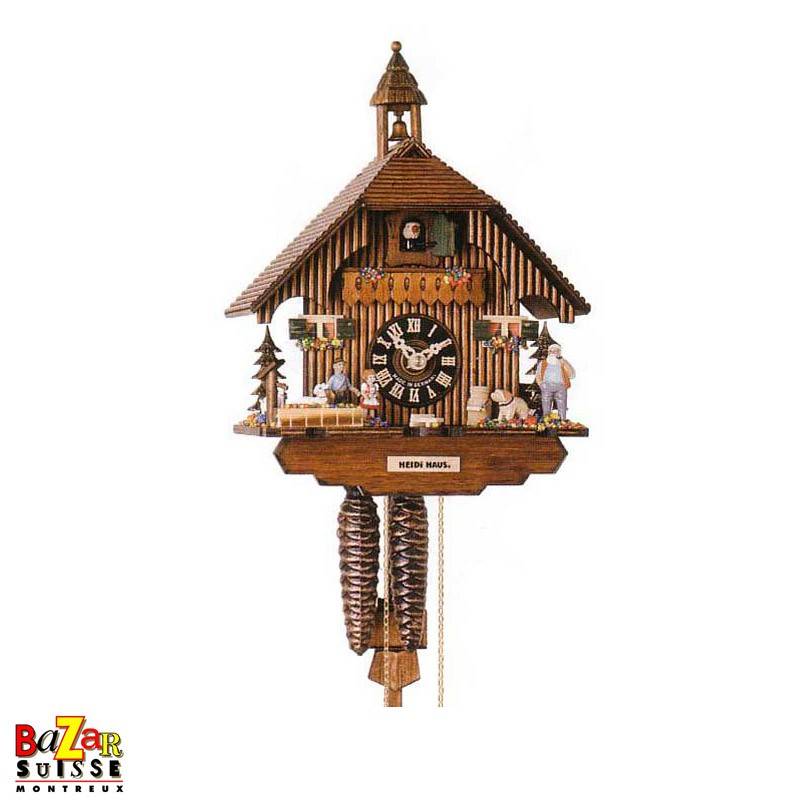  
Cuckoo-clock - Heidi House
Original Black Forest Heidi cuckoo clock hand made in wood
Traditional mechanical cuckoo clock with wood carvings. This clock has a one cuckoo call every half hour and the number of hour cuckoo call at full hours, with night stop.
Even the dial, hands and bird are wood carved. To wind up the clock just pull the chains every day.
Height of the cuckoo clock without the weights and the pendulum 28 cm, 11 inches high and 21 cm, 8,3 inches wide.
Comes with instructions in several languages.
Secure payments
We accept payment on our on-line shop by bank transfers and major credit cards.
Delivery
We ship daily to most countries.
Contact
You can call our shop in Montreux at : +41 21 963 32 74
Customers who bought this product also bought: