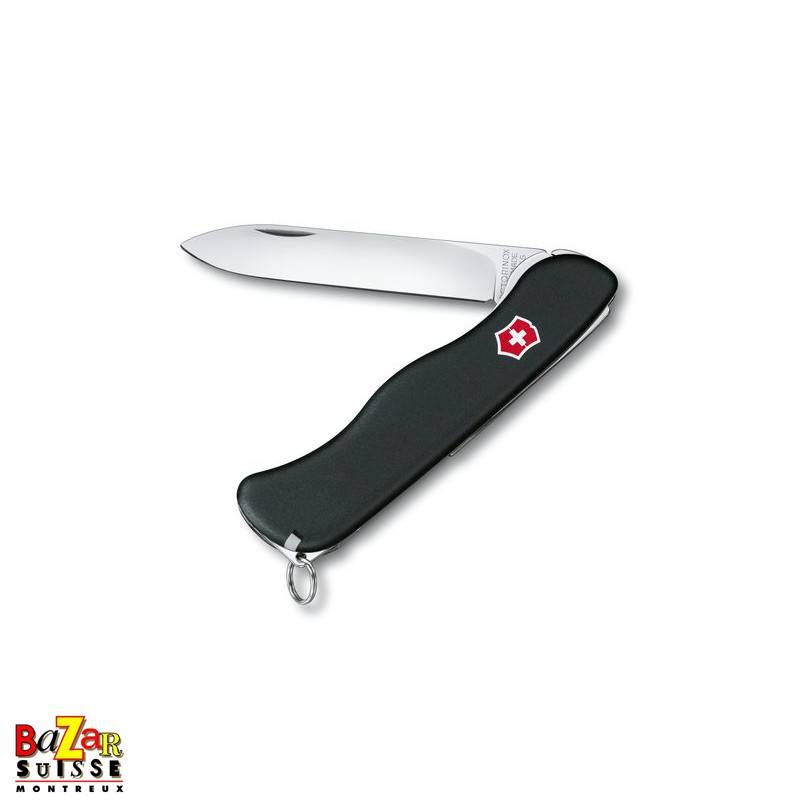  
Sentinel Victorinox Swiss Army Knife
Streamlined, ultra lightweight blade perfect for cutting a thread or opening letters
Swiss made pocket knife with 4 functions
Ultra-Lightweight Large Locking Blade
The Sentinel is the Swiss Army Knife for those of you who like to stick to the basics. You know that in so many cases, a single lock blade is the only tool you really need. And the Sentinel delivers a robust, incredibly sharp blade in a cleanly designed, ultra-lightweight package. Enjoy!
This knife contains the following tools: 
large blade
tweezers
toothpick
key ring
Height 12.5 mm
Length 111 mm
Weight 71 g
Secure payments
We accept payment on our on-line shop by bank transfers and major credit cards.
Delivery
We ship daily to most countries.
Contact
You can call our shop in Montreux at : +41 21 963 32 74