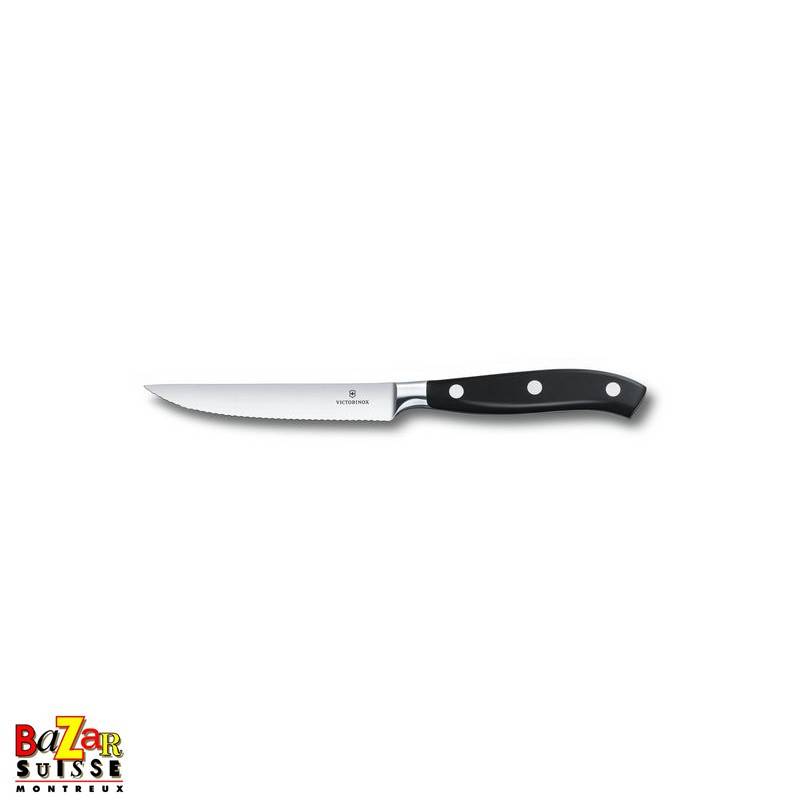  
Grand Maître Steak Knife - Victorinox
Cuts effortlessly and disappears in your hand
Forged steak knife with wavy edge blade
Ultrasharp Steak Knife with Wavy Edge
The clue's in the name; the Grand Maitre; this blade is a master of meat. Compact, yet robust and super dexterous, it tackles any cut with effortless precision thanks to its razor-sharp wavy edged blade. The ergonomically shaped handle ensures maximum stability and control, whether you and your guests are savoring an aged fillet or succulent sirloin. Set the table and enjoy!
Length of blade 12 cm
Weight 175 g
Secure payments
We accept payment on our on-line shop by bank transfers and major credit cards.
Delivery
We ship daily to most countries.
Contact
You can call our shop in Montreux at : +41 21 963 32 74