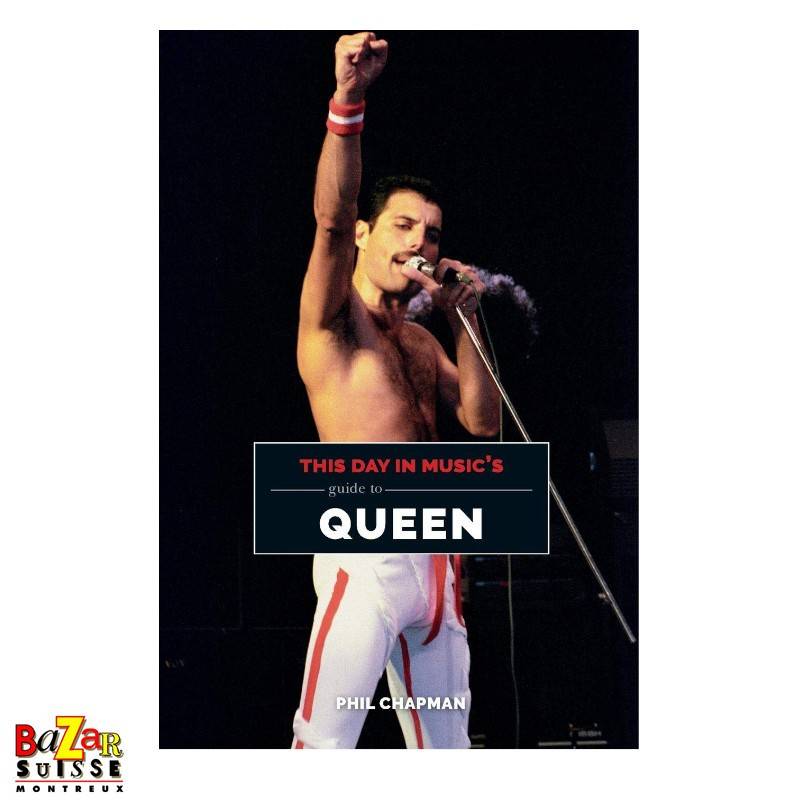  
This day in music's guide to Queen
This day in music's guide to Queen by Phil Chapman
Queen's legendary status is undeniable. They are renowned for their unique sound, live performances, classic hits, record-breaking albums, theatricality, celebrated lead singer and longevity. Decades after Freddie Mercury's death they continue to gain legions of new fans. The handful of bands that share a similar level of fame can claim some of these attributes but few, if any, can claim all of them. Their 2018 biopic Bohemian Rhapsody attracted scathing reviews, but broke records and won awards. Queen continue to defy convention, confound critics and delight a world-wide fan base.
Their performance at 1985's Live Aid concert is the stuff of legend. 'We Will Rock You' and 'We Are the Champions' have become anthems at sporting events around the world. With one of the most iconic music videos ever made, 'Bohemian Rhapsody' achieved even greater recognition through inclusion in the movie Wayne's World. Queen's 1981 Greatest Hits album has sold more than 25 million copies to date. They were one of the biggest stadium rock bands of the Eighties but the death of frontman, songwriter and producer Mercury at the start of the Nineties appeared to bring the band to a premature halt. However, with two founding members and a new singer, they continue to fill arenas. This book tells the full story of the band and its members from pre-Queen to post-Freddie.
Secure payments
We accept payment on our on-line shop by bank transfers and major credit cards.
Delivery
We ship daily to most countries.
Contact
You can call our shop in Montreux at : +41 21 963 32 74