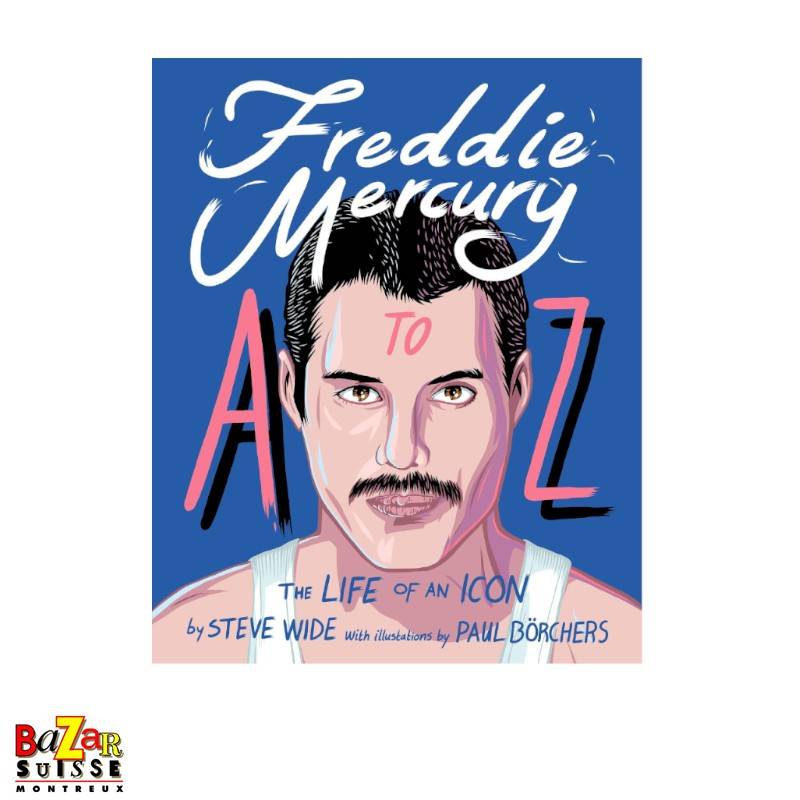  
Book Freddie Mercury A to Z
Book Freddie Mercury A to Z by Steve Wide
Icon. Virtuoso. Superstar.
Freddie Mercury is one of rock's most legendary frontmen. With his raw charisma, electric stage presence, undeniable sex appeal and supreme vocal skill, Mercury was a singular talent - as a rock star, as a fashion icon, as a songwriter and as a provocateur and party-goer. From his early days in Zanzibar and India, and selling clothes in London with Mary Austin, through to his chart-busting years with Queen, his home life with Jim Hutton and a bevy of cats, and his later-life dalliance with opera, Freddie Mercury A to Z charts Freddie's extraordinary career - all in a brilliantly illustrated A to Z format.
Secure payments
We accept payment on our on-line shop by bank transfers and major credit cards.
Delivery
We ship daily to most countries.
Contact
You can call our shop in Montreux at : +41 21 963 32 74