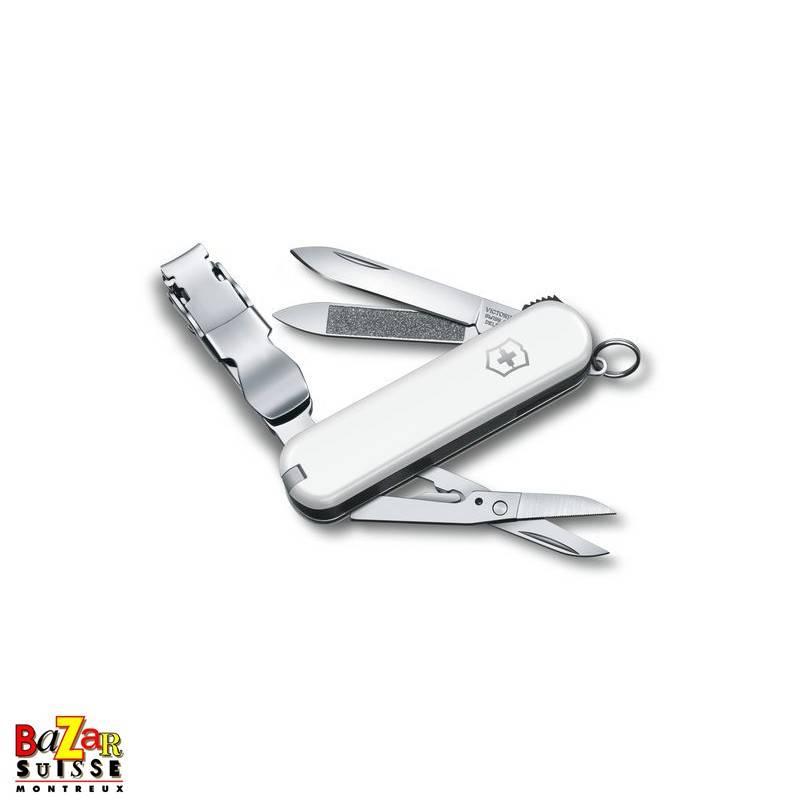  
Nail Clip Victorinox Swiss Army Knife
The ideal multi-tool for your nail care on the go!
Swiss made nail clip with 8 functions
Small Pocket Knife with Nail Clipper
You deserve to enjoy a multifunctional tool that's as sharp as your style. Just like every Victorinox pocket knife, the compact NailClip 580 will follow you anywhere, whether you're exploring the wilderness or facing the shark tank at work. And thanks to its quick-release mechanism, it will keep your fingers just as protected as your nails clean.
This knife contains the following tools : 
1. toothpick
2. tweezers
3. nail clipper
4. key ring
5. nail file
6. nail cleaner
7. small blade
8. serrated edge scissors
Height : 18.5 mm
Length : 65 mm
Weight : 36 g
Secure payments
We accept payment on our on-line shop by bank transfers and major credit cards.
Delivery
We ship daily to most countries.
Contact
You can call our shop in Montreux at : +41 21 963 32 74