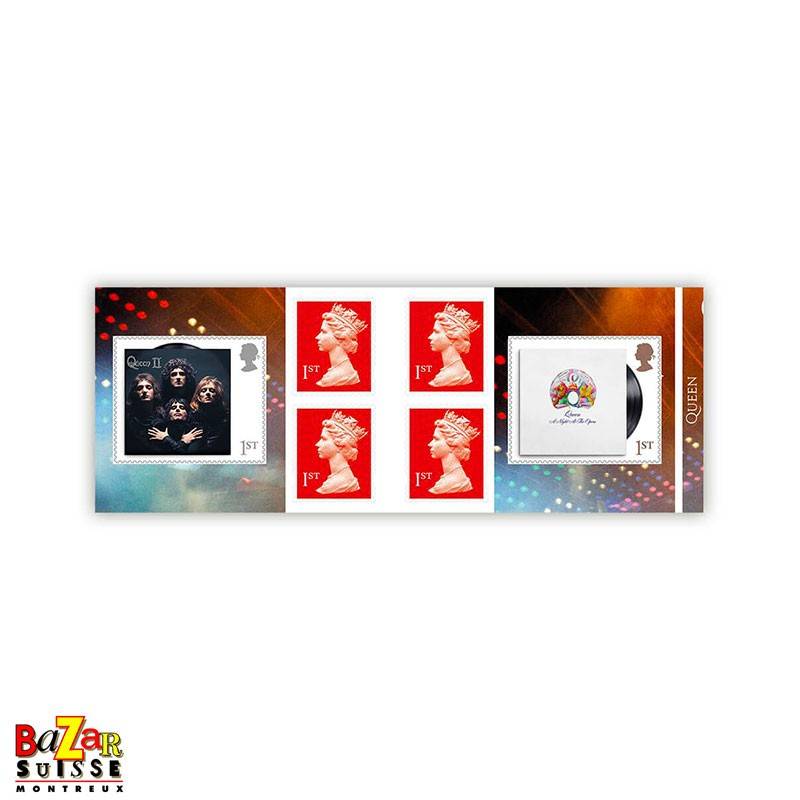  
Stamps - Queen 1st Class Stamp Book
Stamps - Queen 1st Class Stamp Book
A Night At The Opera and Queen II First Class self-adhesive Special Stamps either side of four First Class Definitives.
The book has been printed in gravure and features a photograph of concert stage lighting.
Secure payments
We accept payment on our on-line shop by bank transfers and major credit cards.
Delivery
We ship daily to most countries.
Contact
You can call our shop in Montreux at : +41 21 963 32 74