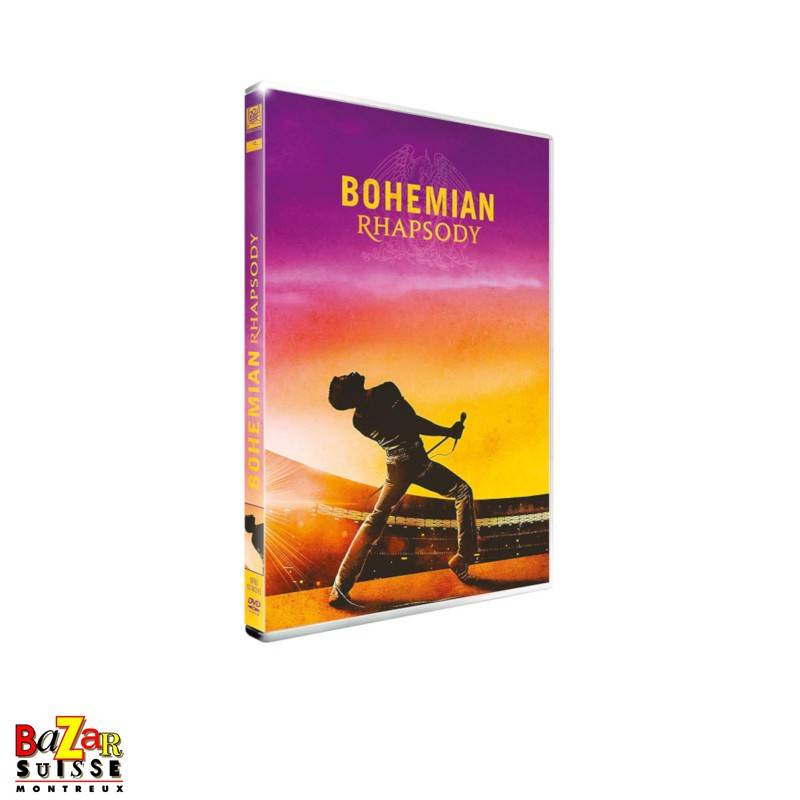  
DVD Bohemian Rhapsody
Bohemian Rhapsody is an enthralling celebration of Queen, their music, and their extraordinary lead singer Freddie Mercury, who defied stereotypes and convention to become one of history's most beloved entertainers. Following Queen's meteoric rise, their revolutionary sound and Freddie's solo career, the film also chronicles the band's reunion, and one of the greatest performances in rock history.
Secure payments
We accept payment on our on-line shop by bank transfers and major credit cards.
Delivery
We ship daily to most countries.
Contact
You can call our shop in Montreux at : +41 21 963 32 74